Our Mission
Our mission is to be healthcare professionals who specialize in restoring and maximizing human function and performance by integrating the structural, biochemical and electromagnetic systems of the body. We predict and prevent injuries and physiological breakdown by defining vulnerabilities in function through a systematic approach to assessment, diagnosis and therapy.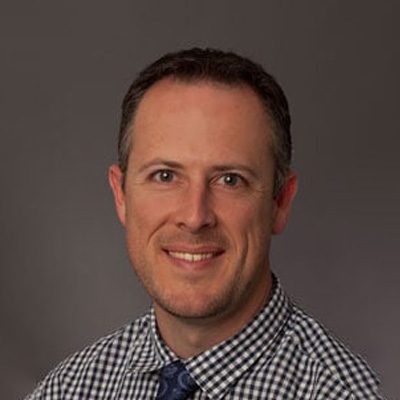 Chiropractor & Licensed Athletic Trainer
Johnathan House D.C., LAT
We care about people: Your needs and Your challenges, Your calling and purpose, Your very life.  When a burden to the heart collides with talent and ability, passion and purpose is born. 
Seeing people not being able to fulfill that life's calling or purpose at a high level is a problem and we deeply care about restoring you, our patients and community, back to or beyond who you are and what your passion and purpose is. Foundation Health & Wellness was started with this idea in mind and will continue to be our vision.
Dr. Johnathan House is a West Texas native growing up in the small town of Shallowater. As a child, Faith in Christ, and family time were staples to the family and continue to be the top values in the home to this day.  Dr. House has been married to his beautiful wife Hannah of Idalou, TX since 2008 and have three awesome kids Hadley, Rylee Beth, and Joshua. On top of family and local church activities, his hobbies include carpentry, hunting, and the occasional snowboarding trip. LIFE IS GOOD!
Education
S in Exercise Science (Lubbock Christian University)
S in Health and Wellness (Parker University)
S in Anatomy and Physiology (Parker University)
Doctor of Chiropractic (Parker University)
Credentials
Doctor of Chiropractic (Texas)
Licensed Athletic Trainer (Texas)
Subspecialties
Injured in a football game in high school led him to see a Lubbock doctor of chiropractic. He had attempted to make a tackle to an airborn opponent catching a pass. As a young man who loved making the big stop, that kind of opportunity was something linebackers only dreamed about.  The opponent was stopped short of a first down but that moment would change his life dramatically. Immediate searing pain wrapped around his entire belly and back and left him unable to breath very well. Athletic training staff took great care of the injury as best as they knew how.
He was brought to the chiropractic office he had visited previously but long story short, the results were less than desirable. The problem didn't get better and in fact got worse. Three months went by with little help. The pain went away eventually without any assistance, but the problem still remained unnoticed and uncorrected.
Ten years later, the decision was made to apply to Chiropractic School. After acceptance and beginning, an intern at the school was assigned to begin evaluating his back. The intern decided an X-ray was appropriate which revealed what had happened ten years prior. One of the bones in the low back had not only "slipped" forward in relation to the one below but had fractured and had not healed. On top of that, disc degeneration had set in thinning out the disc. Intense nausea, muscle spasms, and radiating sharp pain into the groin developed later which were debilitating.  The chiropractic intern evaluating my case had just served me better than any Doctor I had seen ten years back. Without the intern's insight he wouldn't have understood the problem. Not understanding the problem would have led him likely taking medication for the nausea and muscle spasms.
"I didn't have a deficiency in medication, I had experienced a loss in structure and function. The fracture remains due to the fact that the local options and outcomes for surgical intervention being undesirable. The symptoms have lessened greatly due to the fact that function has been restored to the injured area as best as possible to date. Proper and targeted treatment by colleges, Dr. John Hodnett, Dr. Caleb Christensen Dr. Jared Carey, and Dr. Tosha Voss (all Doctors of Chiropractic), has kept me doing what my purpose is to do...to serve my patients.
---
Testimonials
Neck, Back, Hip and Jaw Dysfunction
Treatment completed May 2014
"When I came to Foundation Health & Wellness I was having neck, back, hip and jaw pain. I was also having muscle tightness, fatigue, difficulty chewing, numbness and my heart was racing! I had been dealing with these problems increasingly for 30 years! I still deal with symptoms but have seen many chiropractors, taken muscle relaxers, Tylenol, Advil, etc for many years. Through my care at Foundation Health & Wellness I finally have relief and I'm off all my meds! My experience shows that the staff is always nice and caring. Dr. House listens intently. I would highly recommend Dr. House for all ages."
Headaches and Migraines
Treatment Completed Current
"When I came to Foundation Health & Wellness I was having multiple headaches and migraines each week. My neck and back were constantly popping and restricted me for most things. I have been living with the pain for 2 years. To help with the problem I was taking pain pills before finally seeing Dr. House. The staff at Foundation Health & Wellness was excellent in helping deal with my problem. They fully explained what the treatment plan looked like and made it understandable for me. I not only saw the treatment work in helping with my migraines but I also saw an improvement in my all around health. I can now say I am functioning normally am sleeping and eating better, better mood and almost no headaches or migraines and if I do have one they are not as painful. I have already recommended Dr. House to multiple people."
Monday
9:00am - 1:00pm
3:00pm - 6:00pm
---
Tuesday
9:00am - 1:00pm
3:00pm - 6:00pm
---
Wednesday
8:30am - 12:00pm
2:00pm - 5:00pm
---
Thursday
8:30am - 12:00pm
---
Friday
Closed
---
Saturday & Sunday
Closed